---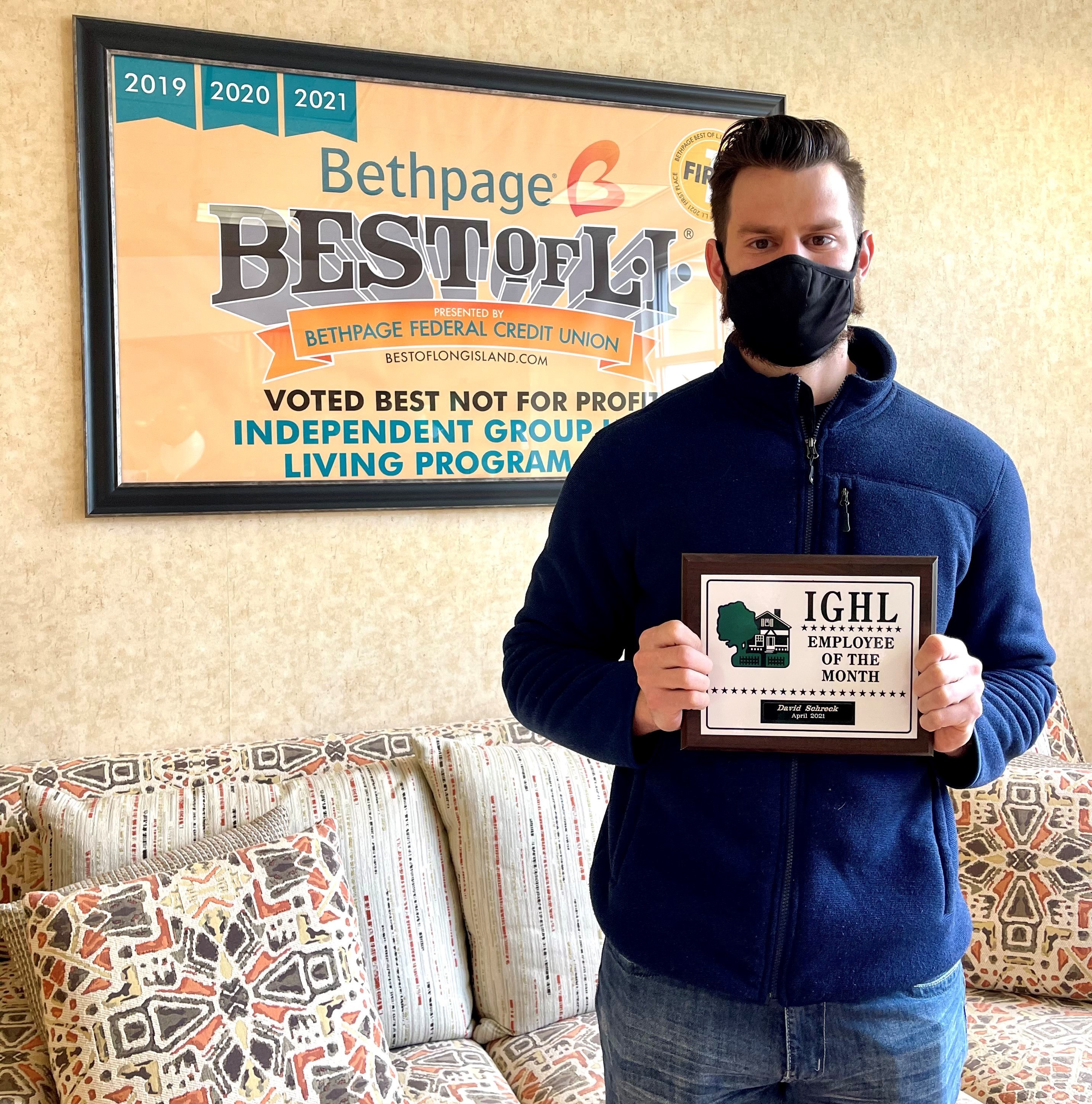 IGHL is proud to announce that David Schreck, Warehouse Coordinator for Purchasing, is the April 2021 Employee of the Month.
At the beginning of the pandemic David was a bit scared, but he put himself to work and he did a great job covering all our houses needs with PPE and cleaning products. He continues to work hard on saving money for the agency, and he also goes the extra mile to cover for the other coworkers during their absences. His team is very proud of how he grew into this position and how responsible he is and that is why he is a prime example of what an Employee of the Month should be.
The award ceremony for David took place on April 22nd at 3:00pm. You can watch the celebration on our Facebook as it was recorded LIVE the day of.