---
Two residents from IGHL's Halpern IRA House, Dominique and Jeffrey, took a weekend trip down to Orlando, Florida to see Mickey Mouse and friends at Disney World.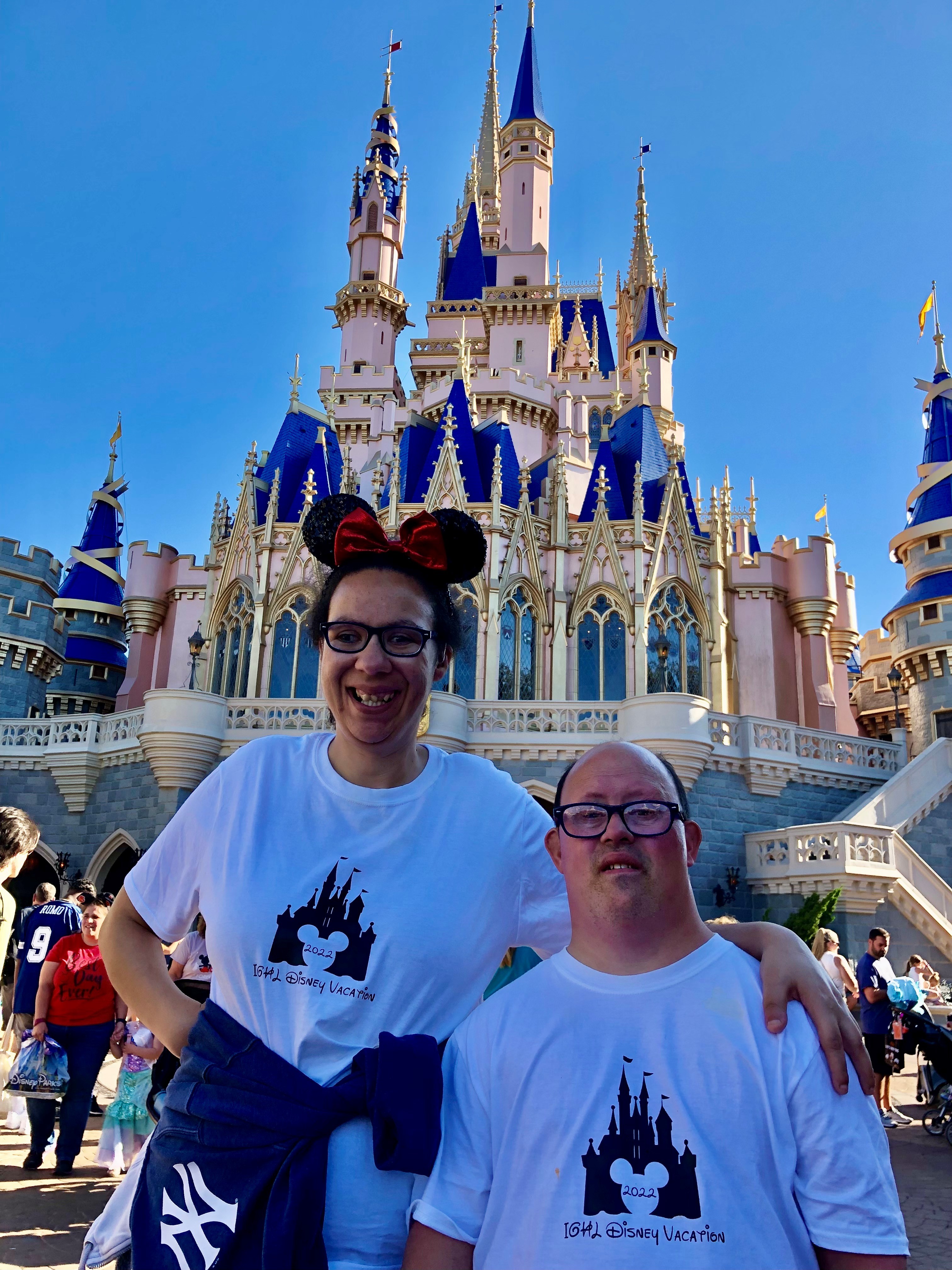 In October 2022, Dominique and Jeffrey, who are two residents that reside in the Halpern House, went to Disney World in Orlando, Florida. Kathy and Suzanne, Residential Managers, accompanied and planned this memorable trip for Dominique and Jeffrey. Since this trip was Dominique's first time to Disney, Kathy, Suzanne, and Jeffrey wanted to make it the most fantastic vacation ever!
Their vacation consisted of going to the Magic Kingdom and Hollywood Studios, swimming, shopping, eating at various restaurants at Disney Springs, playing in the hotel's game room and watching Disney movies before
bedtime.
"The hotel provided characters every morning for breakfast and both Dominique and Jeffrey loved being part of the meet and greet. In addition, we utilized the Disability Access Pass to reserve rides at both parks, making it easy to enjoy every ride they want to experience." Kathy stated.
This Disney vacation gave Dominique and Jeffrey the best experience they could have wished for. What they experienced -- the laughs, the smiles, the excitement… was magical. When you hear, "Disney is the most magical place on Earth," it really is!