Residential Services
---
Encouraging Growth and Independence
Community-based residential homes allow people with intellectual and developmental disabilities to experience living in a home environment while receiving the specialized care they require. The goal of IGHL's residential program is to encourage growth and independence while providing a genuine sense of belonging.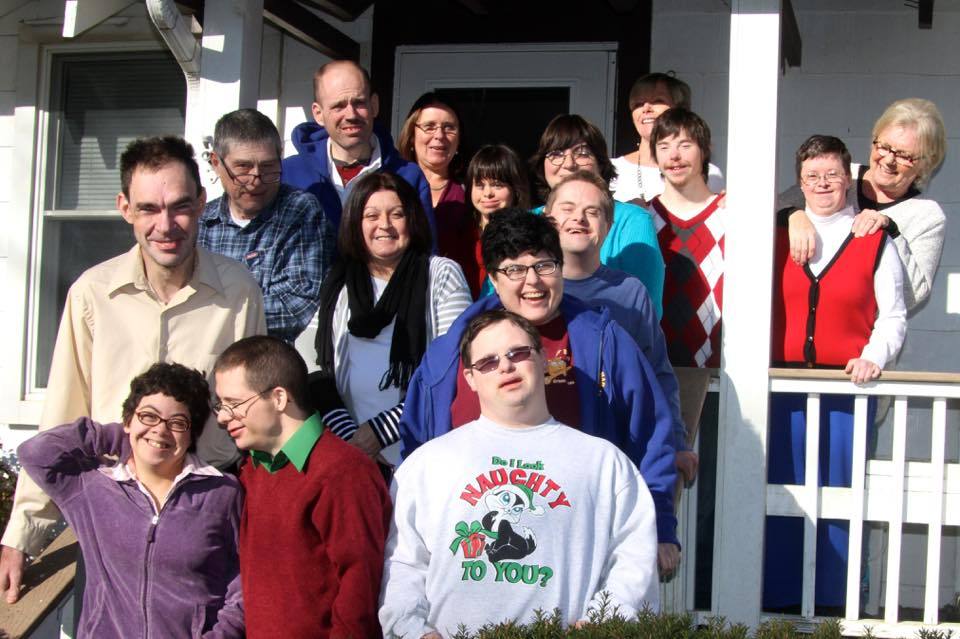 Individualized Residential Alternative (IRA) Programs: IGHL has two supported IRA programs. These homes provide services to people with mild to moderate intellectual disabilities. These individuals are able to live with minimal supervision and exhibit a high level of independence. Unlike other IGHL homes, 24-hour supervision is not required. One full-time residential coach works at each home providing oversight and guidance to the residents.
Residents are taught a variety of skills, including money management, cooking, travel training, and home management. Both of these homes have been very successful in providing unique opportunities for individuals to live independent, productive lives in the community.
Supervised IRA Programs:
IGHL operates 35 supervised IRAs in a variety of communities throughout Suffolk County. Residents are given an opportunity to experience a family environment while receiving the specialized care they require. Direct support professionals provide assistance in daily living and independent living skills.
The goal of these homes is to teach and support required skills for independent living. Residents are encouraged to contribute to the upkeep of the home by working alongside their housemates and staff. Support and training are provided in cooking, self-care, and grooming.
Respite IRA Programs: Respite IRA homes provide a temporary home-like environment for individuals that live at home with their families and need some time away. Cara's House, one of the respite homes, is clinically designed to support people experiencing a housing crisis and who are at risk of personal safety. The programs are fully staffed to meet the individuals' needs that are presented that week, weekend, or even just overnight.
Intermediate Care Facilities (ICF): IGHL operates 15 ICF programs which provide services to approximately 150 consumers. These homes are designed to accommodate the needs of the intellectual and are designed to provide maximum mobility and safety. Upon admission, needs are carefully assessed and an individual plan is developed. The goal of these homes is to provide a genuine sense of belonging and to nurture physical, psychological, and emotional growth. IGHL staff, including direct support professionals, recreational specialists, and management staff are trained to provide support daily living and independent living skills. The clinical team integrates health care services into the plans of care to ensure that all needs are met.
For more information on our residential program, please contact Lisa Lombardi at 631.878.0636.
Day Habilitation Program
---
Promoting Independence and Community Integration
The Day Habilitation programs offer a structured and diverse series of clinical services for individuals who have gone beyond a school program but still require a therapeutic environment. The dedicated staff teaches daily life skills both in a conventional classroom setting and out in the community.
The goal of the Day Habilitation program is to provide the opportunity for all participants to develop daily living skills, integrate into their community, and experience a happy and healthy life.
The following are IGHL's current Day Habilitation programs which are located throughout Suffolk County.
Learn more about the different Day Habilitations.
For more information on the Day Habilitation Program, please contact Lisa Lombardi at 631.878.0636.
The Manorville Opportunity Center
---
IGHL's Manorville Opportunity Center serves as the primary habilitation environment for over 190 individuals requiring habilitation, nursing and clinical services and support on a daily basis. The Center also serves as IGHL's main administrative headquarters.
This 60,000 square foot building includes 18 activity rooms, a state-of-the-art physical therapy center, a large multi-function room, a fully-equipped kitchen and is also the site of the staff Physical Fitness Center.
The Manorville Opportunity Center is a place of constant activity with individuals participating in a variety of day habilitation programs and activities, or preparing for an outing to a community-based location such as our local libraries, cultural centers, parks or other recreation centers.
Family Support
---
We're Here to Support You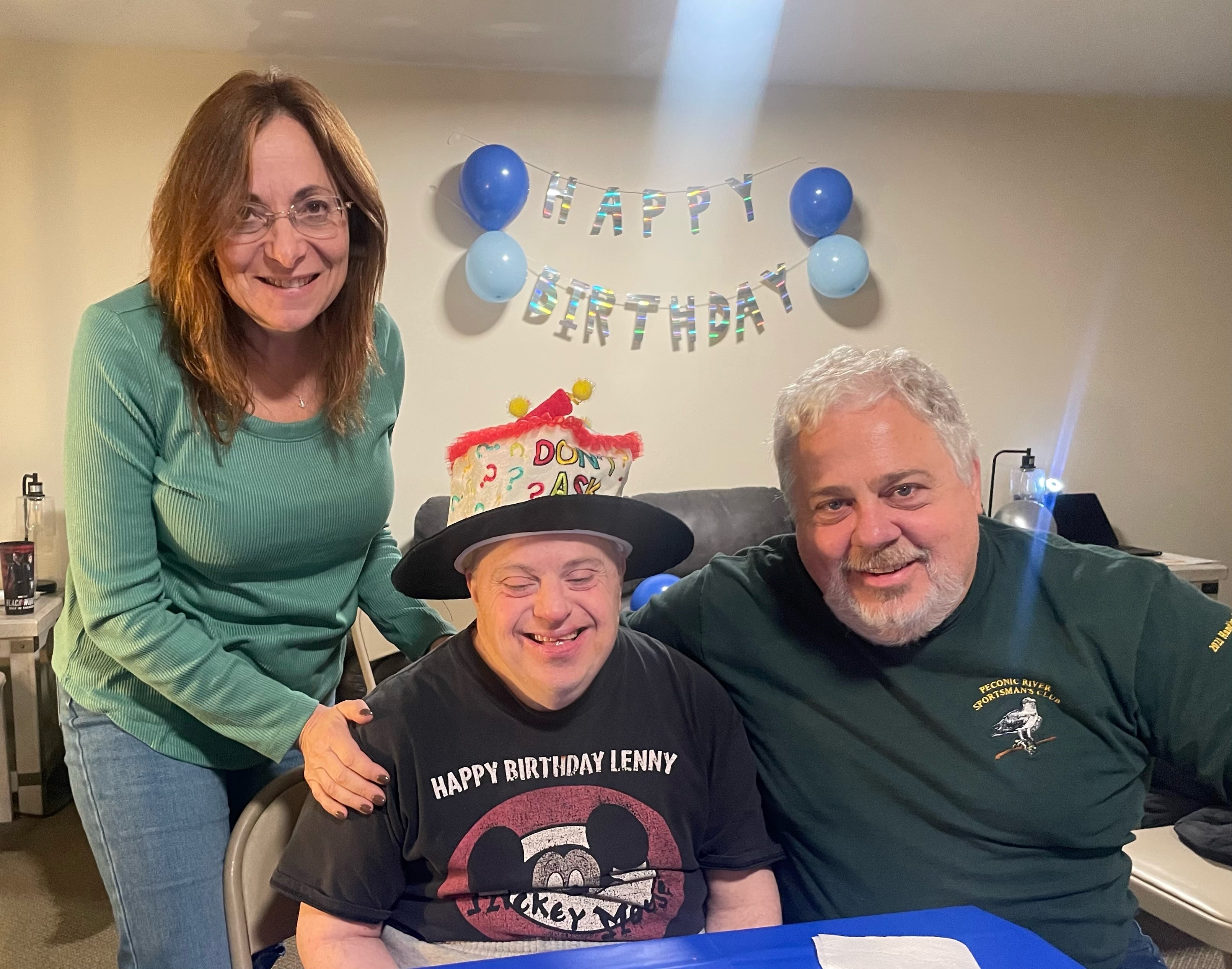 Recognizing that the responsibility of caring for an intellectually disabled child or adult at home can sometimes be overwhelming, IGHL offers a Family Support Services Program. The program includes evening and weekend recreation programs, training and support, assistance with service coordination and respite care.
Recreation Programs
The IGHL Recreation Program gives families a break from the stress associated with the constant care of individuals who are intellectually disabled. They can be confident that their loved ones are engaged in meaningful activities designed to foster independence and nurture developmental skills while at IGHL.
Training and Support
Training and support sessions provide families strength and support to help them deal with the responsibility of caring for and living with an intellectually disabled individual. Meeting in group sessions, they gain a greater understanding of the problems and find solutions.
Respite Care
Families of an intellectually disabled individual may request the services of the IGHL Respite Care Providers Program. Experienced supervision is provided by trained respite care providers who stay at the families' home. This at home care allows the family peace of mind, confident that their loved one is being cared for by knowledgeable and responsible professionals.
Families who find it necessary to leave for an extended period of time are encouraged to consider one of the IGHL Respite Houses. Staffed by trained IGHL direct care counselors, the Respite Houses offer expert care and supervision in a homelike environment for periods ranging from 24 hours to two weeks.
For more information on family support services, contact Michelle DiGiantomasso at 631-878-0636.
Quality Assurance
---
The IGHL Quality Assurance department has been part of the agency's administrative team since 1987. Our mission is to manage the programming and services standards of the agency and to monitor the results of our efforts in implementing these standards, while also being the primary liaisons with government regulatory agencies. This monitoring occurs in several ways…
Program Success Reviews
The foundation of our internal Quality Assurance effort involves the implementation of our "Program Success Review" protocol, which looks at all of the essential elements of each of our programs/service areas; from person-centered services to the physical environment. Reports are generated and distributed, "plans of correction" are solicited and approved if needed and those plans are monitored through their completion.
The Incident Review and Management process
All agency consumer "incidents" are filed, investigated and managed by Quality Assurance staff, interacting with agency program staff, the OPWDD Incident Management Unit, the NYS Justice Center, local authorities and the agency Incident Review Committee.
The agency Incident Review Committee membership includes front-line agency staff, a family member, members of the Board of Directors and a consumer representative.
Medicaid Billing Reviews
100% of agency-generated Medicaid billing requests are reviewed by Quality Assurance staff, after two preliminary reviews by program staff and prior to those requests being submitted to our Finance department for final billing.
Quality Assurance staff then perform random sample "retrospective" billing reviews to insure that a percentage of those previously approved bills can be justified.
IGHL Medisked Connect
Quality Assurance is also responsible for the implementation of IGHL Medisked Connect, our primary Electronic Medical Records platform, within our program areas. In coordination with our Information Technology and Finance departments, billing review protocol implementation is monitored and results are issued to all relevant parties.
The Quality Assurance department also provides:
Our annual "Consumer and Family Satisfaction Survey"
The management of the agency "Human Rights Committee."
Bi-weekly training during new staff agency "orientation",
Annual "Quality Assurance" training at each program,
Monthly remedial "Success with Billing" training,
Unannounced overnight fire-drill exercises, and,
Special new topic staff training sessions, such as the recent Behavioral Plan of Service process, the newest Nutritional Services guidelines, the MIPS approval process and an orientation to the new NYS Justice Center.
Smile Farms at IGHL
---
Making a Difference, One Plant at a Time
Smile Farms is a non-profit leader in creating meaningful jobs in agricultural environments for adults with intellectual and developmental disabilities, almost none of whom have worked for. This work opportunity offers people with disabilities to experience the satisfaction of earning and receiving a paycheck, the gratification of contributing to their team and community, and the delight of mastering new skills.
IGHL currently operates three revenue-generating Smile Farms campuses, which are social enterprises that involve strong collaboration with community partners. The funds earned at each campus are utilized to support its participants' employment and its mission.
The plants, flowers, and fresh produce that are grown at each Smile Farms campus are sold in a range of venues throughout the communities where campuses are located, used in residential homes' and day habilitation programs' kitchens, as well as donated to local charities that serve people in need.
As of 2022, Smile Farms at IGHL has partnered with a local restaurant in Patchogue, NY called, "The Tap Room of Patchogue", where fresh produce is sold and delivered to the restaurant. The cilantro, parsley, and lettuce is then utilized as fresh ingredients for cuisine on their menu.
Visit Smile Farms today!
Smile Farms at IGHL

1 Montauk Hwy, Moriches, NY 11955

631.874.2470

flbarnIGHL@optonline.net

Open Monday - Friday

9:00AM - 4:00PM

Hours of operations change seasonally, so please call for the current hours.
Make a donation to Smile Farms at IGHL.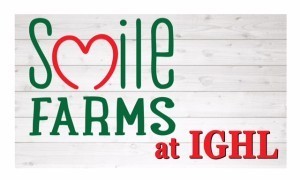 Clinical Services
---

IGHL provides a full range of clinical services, including Physical Therapy, Dietary, Recreational Services, Speech Therapy, Behavioral Support, Psychiatry, Social Work and Care Management services. These services are provided in a wide range of residential and day settings, including in-house clinical services at our Pine Street nursing-intensive ICF program and at our Manorville Opportunity Center, some through an affiliation with Long Island Select Healthcare (LISH).